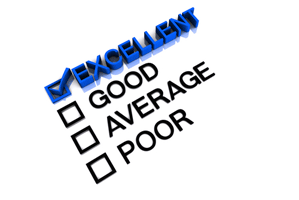 A professional energy evaluation tells you how energy efficient your home is. With the results provided by various tests, you can decide what types of home improvements and weatherization steps will have the most impact on your home's energy usage, allowing you to spend wisely and enjoy the most benefits for your investment.
The two most important tests in a professional energy evaluation are usually the blower door test and the thermal scan.
A blower door test tells you how tightly sealed your home is. The technicians will close all the windows and doors in your home, turn on all exhaust fans, and temporarily install a powerful fan housing in one doorway. This fan draws air out of your home, which lowers the air pressure indoors. Because of the resulting pressure difference, air will come rushing back into your home through leaks and cracks. A technician can identify these leaks with a smoke pencil or thermographic scanner and show you which areas need to be sealed.
A thermal scan uses infrared technology to detect sources of energy loss, both as part of the blower door test or as a separate process to identify weaknesses in insulation and air leaks. This test measures heat differences in the building envelope, as depicted by different colors in the scan (red and yellow indicate warm areas and green, blue and black colder areas). This can be done both from the outside and the inside.
You can use the results of a professional energy evaluation to make improvements such as:
Repairing roof leaks identified in a thermal scan
Sealing air leaks found during a blower door test
Adding insulation to areas with greater heat transfer
Weatherizing your home in the way that's most effective
If you're interested in getting a professional energy evaluation in the Fort Wayne area, call the experts at Hartman Brothers Heating & Air Conditioning. We can help you identify sources of energy loss so you can make improvements and cut your monthly utility costs. Contact us today to learn more.
Our goal is to help educate our customers in New Haven, Indiana and surrounding Fort Wayne area about energy and home comfort issues (specific to HVAC systems).  For more information about energy evaluations and other HVAC topics, download our free Home Comfort Resource guide.
Image courtesy of Shutterstock