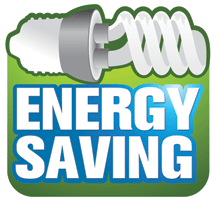 With another Indiana winter approaching, energy savings is a hot topic these days. However, there are several energy-savings myths that you need to know about before you waste your time or money. Of course, whenever you're in doubt, always consult your heating and cooling contractor for expert advice.
Watch out for these common energy-savings myths this heating season:
Myth: A new energy-efficient furnace will automatically save you money. This is true, but only if you purchase a properly sized heating system and have it installed by a qualified professional. If you buy a furnace that's too small or too large, it doesn't matter what the efficiency rating on the label says; it won't operate at optimal efficiency.
Myth: You should use duct tape to seal leaky ducts. Despite its name, duct tape is not actually a good sealant for your ductwork. A more effective and durable solution is mastic sealant or metal tape. It's true that sealing leaky ducts is one of the most cost-effective ways to help you save on energy bills and improve home comfort; just make sure you use the right materials.
Myth: Improving energy efficiency means you have to sacrifice home comfort. While taking measures to conserve energy might have an impact on your daily life, making improvements in energy efficiency means that you get the same result with less energy consumption. In fact, in many cases improving efficiency will also improve home comfort. For example, weatherizing your home will reduce monthly utility bills and eliminate uncomfortable drafts.
Myth: Turning off an appliance means that it doesn't use any power. The costs of standby power can really add up. Unplugging appliances that you don't use very frequently, or when you leave the house for long periods of time, can help you reduce your monthly utility costs.
If you're concerned about getting tricked up by common energy-savings myths, call the experts at Hartman Brothers for advice. Better yet, schedule an appointment and we'll help you make sure your heating system is operating as efficiently as possible this winter. Schedule an appointment online or call today with questions.
Our goal is to help educate our customers in New Haven, Indiana and surrounding Fort Wayne area about energy and home comfort issues (specific to HVAC systems).  For more information about energy savings myths and other HVAC topics, download our free Home Comfort Resource guide.
Image courtesy of Shutterstock