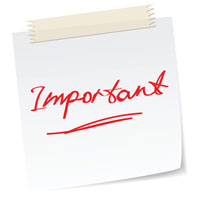 Although the selection process can be overwhelming, choosing the furnace filter that best meets your needs is important to keep your HVAC system operating efficiently while reducing airborne pollutants within your home and improving indoor air quality (IAQ).
It's important to understand the basic types of filters available and how to interpret the meaning of the minimum efficiency reporting value (MERV) shown on each filter. An ideal furnace filter for your home should maintain high IAQ without hindering the airflow within your HVAC system. For most residential uses, the MERV scale ranges from 1 to 16, with 17-20 being reserved for high-efficiency particulate air (HEPA) filters. Those are not typically used as furnace filters due to their tendency to overly restrict airflow, though occasionally a home system is retrofitted to work with a HEPA or other high-MERV filter. The most common filtration options include:
Disposable fiberglass filters with MERV ratings of 1-4. Although inexpensive, these filters are designed solely to protect your HVAC machinery from large airborne particles and are ineffective at improving IAQ.
Disposable pleated filters similar to fiberglass filters but with more surface area to trap a larger percentage of airborne contaminants, giving them a MERV rating of around around 6-9. These filters are often made of natural, green materials, and are an affordable option that will provide a reasonable improvement of your home's IAQ. They should be changed regularly to avoid problems associated with restricted airflow.
Permanent (washable) or disposable electrostatic filters that trap a large percentage of airborne particles with the aid of self-charging electrostatic fibers. With MERV ratings between 8 and 10, these filters are useful in homes with smokers or pets, or with a household member who suffers from allergies or other respiratory issues.
High-efficiency pleated filters with MERV ratings between 14 and 16 frequently used in hospitals; the cost of these filters may be justified in homes occupied by anyone in need of special respiratory care.
If you would like assistance choosing the best furnace filter for your Fort Wayne area home, the professionals at Hartman Brothers Heating and Air Conditioning would love to help you; we have been helping homeowners meet all of their home comfort needs since 1963.
Our goal is to help educate our customers in New Haven, Indiana and surrounding Fort Wayne area about energy and home comfort issues (specific to HVAC systems). For more information about furnace filters and other HVAC topics, download our free Home Comfort Resource guide.
Credit/Copyright Attribution: "mtkang/Shutterstock"