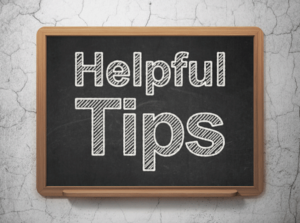 Furnace problems can be a major inconvenience when it's cold outside and you need heat inside. However, if your furnace is on the fritz, the solution may not have to be a major expense. If you have a hunch you may be able to fix the problem or you at least want to give it a shot, try these furnace troubleshooting tips.
Thermostat Settings
It would be really embarrassing if your HVAC technician pointed out to you that the thermostat was in COOL mode and not HEAT mode. Though, it does happen. Make sure your thermostat control is set to HEAT. Additionally, set the thermostat to AUTO if you want the blower to only operate when your furnace is heating. The ON selection makes the blower run continuously, which uses more energy.
Power and Gas Supply
Check your circuit panel for a tripped breaker. Your gas furnace needs electricity to operate, too. Next, make sure the gas valve is open. If there's no pilot or your electronic ignition isn't working, the pilot orifice or flame sensor may need a good cleaning.
Blowing Cold Air
Check to see if your thermostat is set to ON, rather than AUTO. As mentioned, ON makes the blower run continuously, which can create a wind-chill effect when the furnace isn't heating.
Another common reason furnaces blow cold air is overheating. This is typically caused by a lack of airflow through the heat exchanger. The high limit switch shuts off the flame, but your blower may continue to blow cool air.
A clogged furnace filter is usually the reason for a lack of airflow. Make sure you change your filter each month that you're using your furnace often.
Uneven Heating
Uneven heating from room to room is typical of an unbalanced ductwork system -- not a furnace problem. Heat loss due to drafty windows, sun orientation or poorly insulated areas in your home can cause uneven temperatures, too. Call your HVAC technician for a home efficiency inspection.
For questions about furnace troubleshooting tips, contact Hartman Brothers Heating & Air Conditioning today. We've served Fort Wayne residents since 1963!
Our goal is to help educate our customers in New Haven, Indiana and surrounding Fort Wayne area about energy and home comfort issues (specific to HVAC systems). For more information about furnaces and other HVAC topics, download our free Home Comfort Guide or call us at 260-376-2961.
Credit/Copyright Attribution: "maksim-kabakou/Shutterstock"