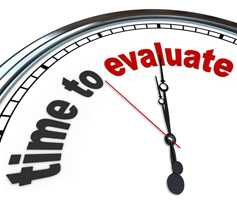 Now that the heating season is well under way in Indiana, you want to be sure that your furnace stays in good condition. But sometimes despite your best efforts, an older furnace will begin acting up. Here are eight helpful tips to consider if you believe that your furnace is in trouble:
You notice that you're calling a maintenance person frequently. If your furnace is consistently needing maintenance and repair, you may have to consider a furnace replacement.
Your energy bills are increasing, even though you are using the same amount of energy to heat your home. Furnaces in their final year or two often see marked declines in efficiency.
Some of the rooms in your home may seem hotter or colder than others. Uneven temperature is an indication that something is wrong, though don't assume it's your furnace. It could be your ductwork.
You notice that your furnace is kicking on and off more frequently than it was before.
Your allergic reactions have increased recently and you notice that your furnace is spouting out more dust, dirt or other troublesome materials.
You have noticed rust around the edges of your furnace or you can see signs of cracks.
Your furnace is making strange noises. Do you hear a banging, squealing or ratting sound?
You notice that your burner flame is yellow as opposed to blue. This likely signals that the combustion process isn't working properly.
So how old is this balky furnace? Consult with the original owner's manual or find the serial number or any labels to track down its age. If it's older than 15 years, it likely needs a replacement. The good news is that with advances in technology in recent years, you can substantially boost efficiency with installation of an Energy Star certified gas furnace.
For more expert advice on furnace replacement, please contact us at Hartman Brothers Heating & Air Conditioning. We have been serving the Fort Wayne area since 1963.
Our goal is to help educate our customers in New Haven, Indiana and surrounding Fort Wayne area about energy and home comfort issues (specific to HVAC systems).  For more information about Furnace Replacement and other HVAC topics, download our free Home Comfort Resource guide.
Image courtesy of Shutterstock