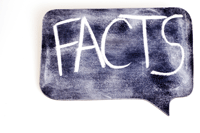 While geothermal heat pumps are an energy-efficient option for heating and cooling your home, you may find that after a period of time, things don't work as well as they did when the geothermal heat pump was first installed. There are some common issues that you can look for before you call in a professional, and some things you shouldn't try to handle yourself.
The geothermal heat pump doesn't seem to be heating or cooling properly. If your house doesn't seem to heat up or cool down as quickly as it once did, the air filter may be to blame. Check the filter monthly and change it when it looks dirty.
Your house was warm this winter, but doesn't seem to be cooling down now that summer is here. One possibility is that the refrigerant could be low. You will need to call a professional to evaluate your heat pump and recharge your unit, as necessary. If you have hard water, your heat exchange could have some buildup. A good cleaning should get things back in working order.
Your house seems too humid. A certified professional can tell you if the variable speed motor on your fan is functioning properly. When the weather is hot and humid, the fan should slow down to pull more humidity from the air. You may also want to assess the size of the heat pump. If you purchased your house with the geothermal heat pump already installed, it's possible that it was incorrectly sized. A unit that's too large can actually be less efficient then than a smaller unit.
With proper maintenance, your geothermal heat pump should last for many years. You can count on Hartman Brothers Heating & Air Conditioning, Inc. to be there for you before, during and after installation. When you call us, you can be sure you're getting the best service professionals that the Fort Wayne area has to offer.
Our goal is to help educate our customers in New Haven, Indiana and surrounding Fort Wayne area about energy and home comfort issues (specific to HVAC systems).  For more information about geothermal heat pumps and other HVAC topics, download our free Home Comfort Resource guide.
Image courtesy of Shutterstock