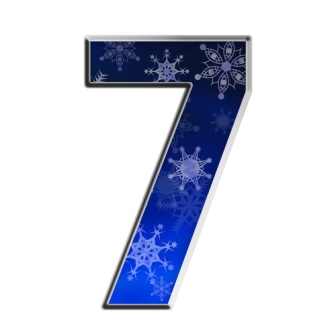 If you aren't thinking about geothermal heating and cooling for your Fort Wayne area home, you should consider it. A geothermal heat pump system extracts heat from a few feet underground to heat your home in the winter, and deposits heat from your home back into the ground for cooling in the summer. Here are seven benefits of installing a geothermal system:
1. Operating costs for a geothermal heating and cooling system are up to five times lower than traditional heating and cooling systems. They provide 400 to 500 percent fuel-to-output efficiency in contrast to traditional high-end furnaces that can never exceed 100 percent efficiency. In addition, reclaimed heat from the system can be used to heat water during the cooling season, saving around 50 to 60 percent on water-heating costs.
2. Geothermal systems are ultra-flexible. They can be installed in existing homes or during new construction. They are equally efficient in cold and warm weather climates and in small and large homes. The main factors affecting installation are the size of your yard and the type of soil.
3. Geothermal systems have a life span of between 20 and 25 years, while traditional HVAC systems last, on average, 10 to 15 years. Even if they are more expensive on the initial install, they make up for it in lower utility and replacement costs. A federal tax credit of 30 percent of the cost of purchasing and installing qualified geothermal systems further reduces the up-front cost.
4. Safety is always a concern with any furnace system because of the chance of an uncontrolled burn or explosion, not to mention the risk of carbon monoxide leakage. Geothermal systems don't burn fossil fuels so there's no chance of this, making them the safest heating and cooling option available.
5. Geothermal heating and cooling systems are quiet, without the racket generated by an air-source heat pump's outdoor compressor/condenser.
6. With a geothermal system, there are no hot or cold spots in the home, and heat is delivered uniformly. It's also possible to set up different zones in the home to keep certain areas at different temperatures. This is the ultimate in home comfort.
7. Geothermal heating and cooling is ultra green. Units don't generate any greenhouse gases and run on a modest supply of electricity.
For more information about geothermal heating and cooling, please contact us at Hartman Brothers Heating & Air Conditioning, serving the home comfort needs of Fort Wayne since 1963.
Our goal is to help educate our customers in New Haven, Indiana and surrounding Fort Wayne area about energy and home comfort issues (specific to HVAC systems).  For more information about geothermal heating and cooling and other HVAC topics, download our free Home Comfort Resource guide.
Image courtesy of Shutterstock