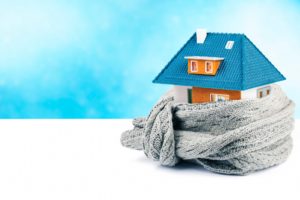 The heating and cooling of your home relies on ensuring proper insulation levels. Many homes across the country lack in this area, and that's why owners often call on a qualified technician to check home insulation levels when energy bills are out of control. Professional assistance is always recommended, but you can also check the levels yourself. Here are a few tips to help you get this done:
Where to Check for Proper Insulation
There are two primary areas where you need to check for proper home insulation levels: your walls and your attic. If you neglect either of these areas, you'll find that your heating and cooling efforts will often miss the mark.
Know the R-Value and Amount of Insulation
The R-value of insulation refers to insulation's ability to prevent heat from passing through it. The state of Indiana is located in zone 5, so you can refer to the insulation chart found on the Energy Star website to determine how much you'll need to add to ensure the proper levels. Before you start, check the thickness or depth of your current insulation in inches to ensure the correct calculation.
Add Insulation Where It's Needed
Once you've checked the insulation chart and know how much is needed in your walls and attic, the last thing to do is add the right amount or hire a professional to do it. Another thing to consider is the replacement of existing insulation if it's more than 10 years old.
Don't Forget About Air Leaks
When you're analyzing your home's insulation needs, it's also important to be aware of the dangers of air leaks, which can also cause heat to escape and increase your energy bills each month. Checking for drafts or hiring a professional for a home energy audit, and then sealing the problems with caulk, spray foam, or weatherstripping, will do the trick.
If you need help checking your home insulation levels or have any questions related to your HVAC equipment or needs, contact the seasoned professionals at Hartman Brothers Heating & Air Conditioning. We've been serving Fort Wayne and the rest of northeast Indiana since 1963.