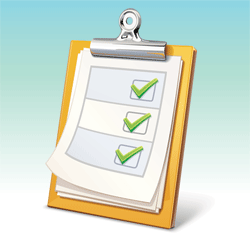 Every homeowner wants to boost home performance to save both energy and money, but what exactly do you need to do to cut energy costs? Here is a nine-point checklist to help you overcome the most common energy inefficiencies in American households:
Check your home's structural elements. Inspect your ceilings and floors, as well as all walls that bridge your home's interior and exterior. If you find any cracks or gaps, seal them to prevent air leaks.
Inspect your HVAC ductwork. Are all exposed ducts sealed and insulated? If not, now is the time to fix them. Sealed and insulated ducts boost overall HVAC system performance and energy efficiency.
Evaluate your HVAC system. Be sure to have your furnace and air conditioner serviced annually. If your current equipment is aging, upgrade to a new, more efficient alternative.
Is your attic well-insulated? Your attic should be properly insulated to maintain indoor comfort and optimize humidity levels. In Indiana, the overall R-value of your attic insulation should be in the R-49 to R-60 range.
Is energy escaping through your doors and windows? Replace drafty doors and windows with energy-efficient alternatives that prevent heat and energy from leaking out.
Upgrade your water heater. Replacing your old water heater with an Energy Star-certified appliance can save you a lot of money on your water heating costs. Consider switching to an energy-efficient tankless system.
Replace your lighting. Upgrade to fluorescent bulbs or LED lights and watch your lighting costs shrink.
Install ceiling fans. Ceiling fans boost the performance of your home's HVAC system, and they help you maintain higher levels of indoor air quality.
Is it time for new appliances? Anytime you have to replace a major appliance, look for the Energy Star symbol. For even higher efficiency, Energy Star has a new category, the Most Efficient label.
If you have any questions on how to boost home performance, or if you've got any other indoor comfort concerns or issues, trust the professionals at Hartman Brothers Heating & Air Conditioning to provide an affordable solution. Please don't hesitate to contact us if we can be of service. We proudly serve the Fort Wayne area.
Our goal is to help educate our customers in New Haven, Indiana and surrounding Fort Wayne area about energy and home comfort issues (specific to HVAC systems).  For more information about home performance and other HVAC topics, download our free Home Comfort Resource guide.
Image courtesy of Shutterstock