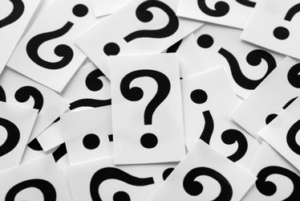 Statistics bear out the safety risks associated with using a space heater for supplemental home heating. The National Fire Protection Association found that space heaters were responsible for 40 percent of home fires associated with heating equipment and 84 percent of those resulting in death.
Even though they're statistically less safe than central heating systems, these heaters are convenient and will increase comfort in a small space if used for a short period of time. If you must use one, choose a UL-approved unit and one that has an automatic shut-off switch when it tips. Never use an extension cord and keep the heater at least three feet away from anything combustible.
Unvented combustion space heaters have oxygen depletion sensors that turn them off when oxygen in the room falls below safe levels. Avoiding them altogether is the safest option, but if you must use one, use it for a short period only with a window slightly open. Make sure your carbon monoxide (CO) detectors are working properly.
Alternatives to Space Heating
If you routinely rely on a space heater for comfort, consider these options for increased safety and lower heating costs.
Ductless mini split heat pumps. These systems are the most energy efficient way to heat a finished garage or room addition. They also provide summertime cooling.
Zoning systems. If you're using space heaters to warm an otherwise cold room or one whose occupant prefers warmer temperatures, a zoning system will supply heated air to that space without overheating the rest of the home. A zoned home uses individual thermostats and ductwork dampers to control the temperature and airflow to just the rooms that need extra conditioning.
Vented heaters. Gas and propane vented heaters send their combustion gases outdoors lowering the risk of exposure to CO and other harmful combustion gases.
While a space heater is a convenient option, it does pose serious safety risks. If you'd like to learn more about more efficient home heating, contact Hartman Brothers Heating & Air Conditioning, providing trusted HVAC services for Fort Wayne homeowners.
Our goal is to help educate our customers in New Haven, Indiana and surrounding Fort Wayne area about energy and home comfort issues (specific to HVAC systems). For more information about space heaters and other HVAC topics, download our free Home Comfort Guide or call us at 260-376-2961.
Credit/Copyright Attribution: "brian-a-jackson/Shutterstock"