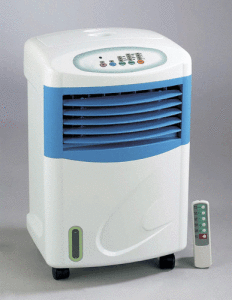 Fort Wayne's winters are milder than many other cities, but having a working furnace is still very important. Dry air is the main obstacle presented by most heating systems, but humidifiers easily take care of that problem.
Small humidifiers are inexpensive, but lack adjustable settings. They are also inefficient for humidifying large areas. A whole-house humidifier is able to emit water mist into the air via the heater ducts, efficiently treating the entire house at the same time. They also have the ability to choose specific moisture levels via the home's thermostat.
Here are five ways that a whole-house humidifier will help keep your family comfortable:
A range of 30 to 50 percent moisture feels pleasant for most people. Dry air is perceived as cooler than moist air, even when the temperature is exactly the same. Most people will raise the thermostat to compensate for this, so the heating bill increases substantially.
Nobody likes to be zapped by static shocks! Dry air causes static electricity to accumulate.
Chapped and cracked skin can be caused by dry air. Frequently applying lotion and drinking a lot of water can minimize the discomfort, but it's easier to install a humidifier and avoid the skin problems to begin with.
Keeping your immune system working at peak efficiency requires you to be well hydrated. In addition to being uncomfortable, as the nasal passages and throat become dried out, the chances of becoming ill increase.
Hartman Brothers Heating & Air Conditioning has been family owned in Fort Wayne for over half a century. We know that problems can't always wait for business hours, so we take pride in offering around-the-clock service for our clients. Call us today for a consultation!
Our goal is to help educate our customers in New Haven, Indiana and surrounding Fort Wayne area about energy and home comfort issues (specific to HVAC systems). For more information about humidifiers and other HVAC topics, download our free Home Comfort Guide or call us at 260-376-2961.
Credit/Copyright Attribution: "discpicture/Shutterstock"