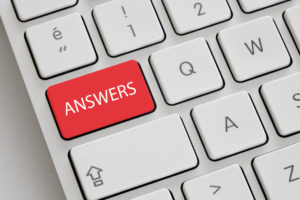 Your HVAC system is essential for comfort in your Fort Wayne home, but you may not realize that investing in an HVAC add-on can allow your system to go beyond simple heating and cooling. Today, there are HVAC add-ons that can help you save energy, provide healthier indoor air quality, and give you enhanced temperature and humidity control. Here are some add-on options that are well worth investigating.
Intelligent Thermostats
If you still have a manual or basic digital thermostat, upgrading to an intelligent model can allow you to program in energy-saving daily temperature setbacks, and monitor/adjust your HVAC system remotely. More technologically-advanced thermostats learn and adapt to your habits and setting preferences, and can seamlessly control airflow, ventilation and humidity, plus monitor the entire system and alert you to needed maintenance or repairs.
House-Wide Humidity Management
To keep your indoor humidity levels in an ideal range during our hot, humid summers and dry winters, you can have a whole-house dehumidifier and/or humidifier added to the HVAC system. When humidity is properly controlled, you'll enjoy a healthier, more comfortable living environment and save energy and money on your heating and cooling bills as well.
Air Quality Control
Indoor pollution is a growing concern in today's tightly constructed and sealed homes. The addition of a UV lamp and air cleaner to your HVAC system can kill or capture a wide range of unhealthy or potentially-hazardous pollutants and allergens. This includes bacteria and viruses, as well as chemical vapors, smoke, soot, mold/mildew spores, pet dander and dust mites.
Customized Zoning
If you have a multi-story or large home with an HVAC system that's controlled by just one thermostat, maintaining comfort throughout can be impossible. An experienced HVAC contractor can break up the space into multiple heating and cooling zones by installing motorized duct dampers and individual thermostats. The components are then wired to a central panel where you can program comfort settings for each zone independently.
To learn how the right HVAC add-on can be a wise investment for your Fort Wayne home, contact us today at Hartman Brothers Heating & Air Conditioning.
Our goal is to help educate our customers in New Haven, Indiana and surrounding Fort Wayne area about energy and home comfort issues (specific to HVAC systems). For more information about other HVAC topics, download our free Home Comfort Guide or call us at 260-376-2961.