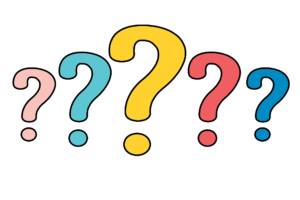 Did you ever think you should be covering up the outdoor component of your air conditioner? After all, this unit contains the compressor and condenser coils and when damaged, repairs or replacement can be costly. Is it a good idea to leave it out there, uncovered, subject to the ravages of Mother Nature?
The fact is, the condenser/compressor is usually housed in a sturdy metal covering that provides sufficient protection against the elements. That said, there might be some weather events that could call for HVAC covers. Here are a few scenarios:
When You Might Need to Cover the Air Conditioner
Keep snow out. During the winter, we are subject in Indianapolis to the occasional blizzard Generally speaking, the condenser can survive a blizzard, but you should be keeping an eye on it as snow falls. If it seems to be filling up with snow, which then melts, and refreezes at night over several days, the condenser could be damaged. The best solution is to put a piece of plywood over the opening to the outdoors, and anchor it down securely until the snow moves out.
Hail and flying debris protection. We do get damaging hail storms here, and it's possible a compressor could be damaged by large hail. If that's a concern, you might try wrapping up your unit with a sturdy tarp, making sure it's securely tied down. If you're handy, you could also build a wooden structure to fit over the unit when storms threaten. Again, you'd need to find a way to anchor it to the ground so it doesn't become airborne in a storm.
A wooden cover might also secure the unit against flying debris and broken tree limbs. Commercially manufactured HVAC covers are another option, but do not leave one on your unit continuously or you'll likely provide a cozy habitat for rodents, which can also cause damage to the compressor, coils and wiring.
To learn more about the pros and cons of HVAC covers, contact Hartman Brothers Heating and Air Conditioning of Fort Wayne.
Our goal is to help educate our customers in New Haven, Indiana and surrounding Fort Wayne area about energy and home comfort issues (specific to HVAC systems). For more information about HVAC covers and other HVAC topics, download our free Home Comfort Guide or call us at 260-376-2961.
Credit/Copyright Attribution: "geralt/Pixabay"