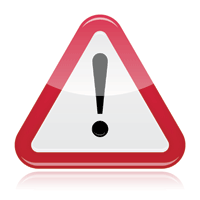 Ice dams prevent your roof from draining properly. Water leaks, mold problems and structural damage can all result, and repair costs can be high. An ice dam occurs when warm air in your attic radiates upward, melting snow on the roof. When the resulting water reaches the bottom of the roof, which is much colder because of less heat in the thin section of underlying attic, it refreezes, resulting in a dam that forces additional melted snow to pool up behind it. That standing water eventually finds its way down into your attic and living spaces.
Of course, it's better to prevent ice dams, and the best way to do that is to properly ventilate and insulate your attic while reducing air leaks and preventing hot air from pooling up in your attic. With that in mind, here are eight easy steps to avoiding this potentially serious problem:
Proper ventilation. You should create a ventilation system between your eaves, roof ridges and baffles. This maintains proper airflow, allowing cool air to circulate beneath your roof.
Seal your attic hatch. If you have an unsealed attic hatch or other air leaks in the ceiling between the house and its attic, you're creating a gateway for hot air to rise and escape to the roof, increasing the likelihood of ice dam formation.
Upgrade your insulation. Properly insulating your attic, particularly its floor, helps keep heat in the right place and makes it easy to maintain the right temperature and humidity level in your attic, both of which can ward off ice dams.
Replace recessed lights. If you have recessed lights, upgrade them to include IC-style fixtures. They can be insulated, which seals gaps through which rising hot air might otherwise escape.
Check your chimney for gaps. Use steel flashing to close off any cracks between your chimney and your home's exterior.
Seal cables and vent pipes. Using fire-retardant sealant here gives you two vital layers of protection: You reduce flammability while reducing air leaks.
If you have any other questions about ice dam prevention, or if you'd like to learn more about optimizing your indoor humidity levels, please contact the experts at Hartman Brothers Heating & Air Conditioning. We've been serving homeowners throughout the Fort Wayne area since 1963.
Our goal is to help educate our customers in New Haven, Indiana and surrounding Fort Wayne area about energy and home comfort issues (specific to HVAC systems).  For more information about preventing ice dams and other HVAC topics, download our free Home Comfort Resource guide.
Image courtesy of Shutterstock