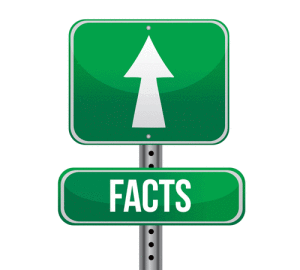 According to a recent survey on indoor air pollution, many homeowners are unaware of how to ensure good indoor air quality. This is despite the fact that indoor air pollution is considered one of the top five threats to public health.
The survey's findings also revealed the areas in which Americans need to be more knowledgeable about indoor air quality. Consider the following list of what respondents stated versus the reality.
50 percent of those surveyed stated their belief that the air in their homes was cleaner than outdoor air.The reality: Indoor air can actually be anywhere from two to five times as polluted as outdoor air.
91 percent of respondents stated that they believed clean air was an essential for a healthy lifestyle. However, 76 percent used items that worsen air quality. The examples included scented candles, gas stoves and fireplaces.The reality: Scented candles cover odors but they also release soot. Gas stoves that lack proper ventilation emit nitrogen dioxide, carbon monoxide and formaldehyde, while fireplaces release toxins including volatile organic compounds. The use of a carbon-activated filtration system may help to eliminate some of these pollutants.
76 percent of the respondents stated that they are more likely to medicate allergic reactions and asthma due to dust mites than they are to replace their air filters with greater frequency.The reality: Air filters can trap allergens in the air like the debris from dust mites. The Environmental Protection Agency recommends that air filters be changed at least once every three months. Along with filter changes, it is a good idea to have ductwork inspected to see if cleaning is necessary.
94 percent of respondents understood that changing their air filters was an integral part of keeping their home healthy.The reality: Forty-seven percent reported changing filters infrequently, fewer than four times a year.
Are you concerned about indoor air pollution? If so, contact us at Hartman Brothers Heating and Air Conditioning. We have been helping improve indoor air quality in Fort Wayne area homes since 1963.
Our goal is to help educate our customers in New Haven, Indiana and surrounding Fort Wayne area about energy and home comfort issues (specific to HVAC systems). For more information about indoor air pollution and other HVAC topics, download our free Home Comfort Resource guide.
Credit/Copyright Attribution: "alexmillos/Shutterstock"