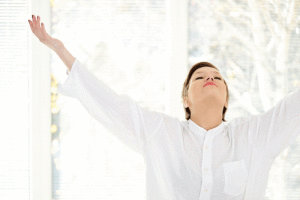 Fall brings a pleasant break from summer heat, but it also gives rise to more respiratory symptoms for many people. Allergies are commonly the culprit this time of year, rather than the common cold, and improving indoor air quality can help. Here's what you can do.
Control Pollen and Dust
Ragweed and other pollens are common in Fort Wayne in the fall. Controlling both pollen and dust, which contains dust mites, will improve your indoor air quality. Here are ways to manage these allergens:
Keep windows closed. It is tempting to open the windows to let cool, fresh air in, but pollen, dust and other air pollutants will hitch a ride on that fresh air.
Use the right air filter. A high quality air filter in your HVAC system can trap common allergens and air pollutants.
Keep it clean. Vacuum all floors and wash bedding at least once a week.
Control Mold
Mold can be a year-round problem in the home, and it can worsen in the fall if weather is damp. The best ways to control mold are to keep the home clean, ensure ventilation is adequate and keep humidity down by using a dehumidifier when necessary.
Control Pet Dander
Pet shedding is common in fall. Fur alone is not the usual culprit in allergic responses to pets, but shedding increases the pet dander in the air.
Keep your pets well groomed to eliminate some of these airborne particles. At least once a week, vacuum all areas your pet frequents and launder pet bedding. If possible, switch to hardwood flooring and keep pets away from sleeping areas.
For more advice about improving air quality in your Indiana home or to schedule a service visit, please contact us today at Hartman Brothers Heating & Air Conditioning.
Our goal is to help educate our customers in New Haven, Indiana and surrounding Fort Wayne area about energy and home comfort issues (specific to HVAC systems). 
Credit/Copyright Attribution: "Zurijeta/Shutterstock"