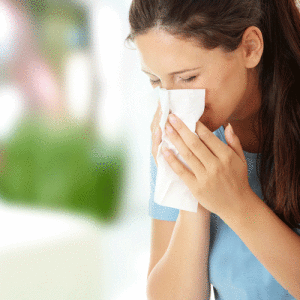 The changing seasons may be beautiful, but for those who suffer from seasonal allergies, transitioning from winter to spring or summer to fall can be the most miserable time of the year. Maintaining good indoor air quality this fall can help ease the sniffling and itching as well as improve your overall health. Take this three-pronged approach to improving the overall quality of your Fort Wayne home's air this fall.
Control Allergens at the Source
Preventing allergens from entering your home in the first place is the best way to keep your allergies under control.
Remove your shoes at the door to avoid tracking in allergens they pick up outdoors.
Wipe down your animals' paws and fur when they come in from outside.
Keep your doors and windows tightly closed during the height of allergy season to keep allergens out.
Prevent mold and mildew growth by thoroughly drying any water damage in your home within 24 hours.
Ventilate Your Home
Ventilation is the exchange of stale indoor air with fresh outdoor air. Adequate ventilation is crucial for improving indoor air quality.
Use the bathroom and kitchen vents to exhaust moist and chemical-laden air and prevent mold growth.
Consider installing a mechanical ventilation system if your home is new or tightly sealed. These systems recover heat and/or humidity from the outgoing air and transfer them to the incoming air to help reduce energy costs associated with ventilation.
Clean the Air
Removing pollutants from your air is a good way to reduce the severity of your allergies year round.
Inspect the HVAC air filter each month, and replace it with a high quality filter when it's caked with dust.
Invest in a portable air cleaner for the bedroom and other rooms you spend a lot of time in.
Consider a whole-house air cleaner, such as a HEPA filter, which is installed in the ductwork to trap allergens as air moves through.
For more expert tips on improving your home's indoor air quality this season, please feel free to contact us at Hartman Brothers Heating & Air Conditioning, proudly serving the Fort Wayne area.
Our goal is to help educate our customers in New Haven, Indiana and surrounding Fort Wayne area about energy and home comfort issues (specific to HVAC systems).
Credit/Copyright Attribution: "Piotr Marcinski/Shutterstock"