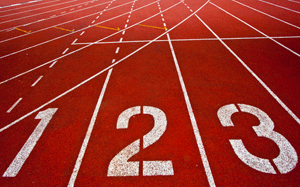 Purchasing new heating and cooling equipment entails a lot more than simply picking out the first energy-smart system you see. In order to actually enjoy the efficiency benefits, a professional load calculation must be performed to determine your home's heating and cooling loads, as well as your ductwork's capacity. Here's a look at two valuable load calculation tools, and how they can help you pick the right HVAC system for your home.
When installing a new heating or cooling system, your HVAC contractor should perform two load calculations:
1. Manual J – This valuable tool is utilized to determine how cooling or heating is required to keep your home comfortable. This information enables your HVAC professional to determine the right sized equipment to keep your home comfortable and dry. These calculations look at numerous factors including:
Cubic footage of home and home orientation
Local climate
Windows and their locations
Insulation levels
Duct leakage
Landscaping
Number of household occupants
Heat-producing appliances
2. Manual D – This tool is used to size your home's ductwork. In new construction, this is especially important, as Manual D will take the numbers provided by Manual J and help contractors to design a duct system that is compatible with the home's heating and cooling equipment.
What are the benefits of professional load calculations?
Efficiency – When your equipment is the right size, you'll experience fewer on/off cycles and higher efficiency. This results in lower utility bills.
Comfort – Correctly sized equipment provides more even temperatures throughout your home.
Air quality – Unlike oversized systems, "just right" equipment can effectively reduce humidity and filter the air, making it easier to breathe and reducing the likelihood of mold or mildew growth.
To schedule a professional load calculation or for further information on a new HVAC system installation, please contact us at Hartman Brothers Heating & Air Conditioning. We proudly serve residents of the greater Fort Wayne area.
Our goal is to help educate our customers in New Haven, Indiana and surrounding Fort Wayne area about energy and home comfort issues (specific to HVAC systems).  For more information about load calculations and other HVAC topics, download our free Home Comfort Resource guide.
Image courtesy of Shutterstock