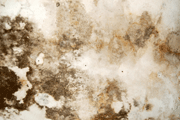 Summer is on its way, which means so is high humidity. When the air inside your home gets too humid, it's more than just a comfort issue; high indoor humidity can lead to mold and moisture damage. To avoid these problems, you'll want to take steps to ensure the humidity in your home stays at acceptable levels.
Relative humidity
Relative humidity is the ratio of the amount of water in the air to the amount of water the air could hold. Condensation forms on surfaces when air is at 100 percent humidity. It may also form on colder objects in less humid air due to the fact that colder air can't hold as much moisture. Because of this, it's recommended that you keep indoor relative humidity levels between 30 and 60 percent and below 50 percent in the basement.
Mold and moisture damage
Many building materials on the interior of your home were not designed to withstand exposure to moisture. If condensation forms on these materials, they may be damaged and begin to rot. High indoor humidity may also lead to mold problems. Mold spores are always present in a home, but they will not grow unless they're provided sufficient moisture. Mold growth can damage materials and degrade your home's air quality.
Moisture control
In addition to high outdoor humidity, moisture sources are present in your home. Breathing, sweating, cooking, cleaning and showering are all contributing activities. Moisture is also released from fuel-burning appliances. Some of the moisture produced from these activities can be expelled by exhaust fans in kitchens and bathrooms. Your air conditioner also will remove humidity from the air as long as it's appropriately sized. You will want to make sure it's well maintained to avoid moisture problems in the air conditioner itself. If these moisture-control methods are not enough, you may want to look into a dehumidifier.
If you have further questions about moisture control, please contact us at Hartman Brothers Heating & Air Conditioning, Inc. today. We have served the Fort Wayne area as a family-owned and operated company since 1963.
Our goal is to help educate our customers in New Haven, Indiana and surrounding Fort Wayne area about energy and home comfort issues (specific to HVAC systems).  For more information about mold and moisture damage and other HVAC topics, download our free Home Comfort Resource guide.
Image courtesy of Shutterstock