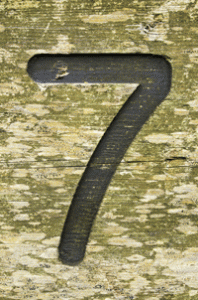 Spring is here (with summer not so far behind), and so is the pollen. This time of year is one of the most beautiful in Indiana, yet if you're an allergy sufferer you may not enjoy it. There are many ways to try to reduce exposure to pollen, and here are seven tips for keeping pollen out of the house.
Keep a designated area in your home for outdoor clothes and shoes. Remove jackets and boots as soon as you enter your home so that you don't spread pollen throughout the house.
If you've walked outdoors under pollen-laden trees or near garden-clearing activities, remove your clothes as soon as you get home and put them straight into the clothes washer.
Your hair is a great pollen trap, so wash it each night before you go to bed or you'll deposit pollen all over your pillows and bed linen. Wear a hat or bandana on your head when you're outside as this helps to prevent pollen gravitating toward your hair.
Pollen loves attaching to pet hair, so once your furry friends have been gallivanting in the yard, brush them down and wipe their feet as they come indoors.
Your vacuum cleaner is your best friend during pollen season as it's a useful tool for keeping pollen out of the house. Vacuum carpets, mats and floors regularly to keep them clear of pollen and dust, and wear a mask when emptying the vacuum into the bin.
Keep windows closed, even if you're longing to let in the fresh air; wait until later in the season when the pollen is not so prolific. Keep indoor air clean and pure by cleaning and/or replacing air filters every month.
Porches are pollen traps during springtime, so either close them off from the rest of your home or make sure that they're kept extra clean.
Part of our promise to customers is that our HVAC systems will help to alleviate respiratory allergy suffering. If you'd like to learn more about keeping pollen out of your house in the Fort Wayne area, please contact us at Hartman Brothers Heating & Air Conditioning today.
Our goal is to help educate our customers in New Haven, Indiana and surrounding Fort Wayne area about energy and home comfort issues (specific to HVAC systems).  For more information about pollen and other HVAC topics, download our free Home Comfort Resource guide.
Image courtesy of Shutterstock