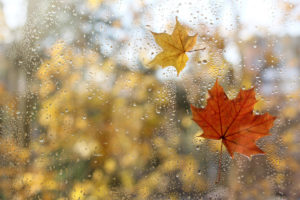 In order to achieve year-round comfort while optimizing HVAC performance and efficiency, it is necessary to plan ahead for the seasonal changes in temperature and humidity. By transitioning seasons wisely, you can prepare your home and HVAC system for the winter climate and avoid a disruption in service or costly repairs. Here are some steps you can take to help the transition go smoothly and help prolong the lifespan of your heating and cooling equipment.
Enjoy the Fresh Air
As the summer comes to an end and temperatures begin to drop, reduce your reliance on your air conditioner by opening windows and using floor and ceiling fans to circulate the cooler air throughout your home. Turn off the air conditioning while you sleep to save energy and reduce costs even further or adjust the temperature setting accordingly.
Reset Your Thermostat
When transitioning seasons be sure to reset your programmable thermostat to reflect the changes in temperature and your family's schedule. As school starts back up in the fall your home may be empty for longer periods of time and require less use of your HVAC system. The greatest savings can be had during periods of eight hours or more at the same set point, including those times that you are asleep or away from home.
Schedule HVAC Maintenance
Schedule annual maintenance each spring and fall to prepare your HVAC system for the upcoming season. During our visit, one of our skilled technicians will perform an inspection, cleaning, and tuning of your equipment, and perform any minor repairs as needed. Booking your appointment early will ensure a time that works within your schedule and guarantee your heating system is safe and operational when you need it.
Change Your Air Filter
Enhance your indoor air quality and increase airflow by replacing or cleaning your air filter before you turn your heating system on for the first time, and every four to six weeks during peak heating season.
For help with the process of transitioning seasons in your New Haven area home, contact the experienced professionals at Hartman Brothers Heating & Air Conditioning today.