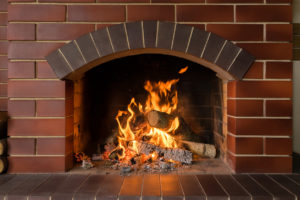 Here in Indiana, we tend to spend a lot more time inside our homes once the weather turns cold, so winter indoor air quality is a serious issue. If you have concerns about your winter air quality, it's important to learn why it plummets during the colder months, and what you can do to improve it.
Why Air Quality Declines in Winter
When the outdoor temperatures drop with the arrival of winter, you naturally close up all your windows and doors to keep your home's interior comfortably warm. If you have a tightly-constructed home that's well-sealed to boost energy efficiency, closing it up can trap a host of unhealthy contaminants inside, such as:
Allergens like pollen, mold spores, pet dander and dust mites.
Volatile organic compounds (VOC) and chemicals off-gassed from building materials, furniture and textiles, as well as common household goods and cleaning products.
Combustion fumes containing byproducts like carbon monoxide produced when operating a furnace, water heater or gas clothes dryer.
Additionally, the lower humidity that accompanies cold weather combined with running your furnace can create an excessively dry indoor environment where certain allergens, bacteria and viruses thrive.
Tips for Improving Winter Indoor Air Quality
Make sure your heating equipment is operating safely
Have your furnace inspected, cleaned and tuned-up by a trained technician who can also check critical components like the vent system and heat exchanger.
Maintain a healthy humidity level
Consider adding a whole-house humidifier to your home's HVAC system to automatically maintain the indoor humidity at an ideal level.
Ensure ample air exchange
In winter, it's difficult to introduce cleaner outdoor air and expel stale indoor air, but there are options available to improve it without wasting energy, such as installing an energy recovery ventilator (ERV).
Boost air filtration
Having a dedicated air cleaner added to your HVAC system to capture allergens and pollutants is an effective way to improve the quality of the air your family breathes.
If you have concerns about the winter indoor air quality in your Fort Wayne home, contact us today at Hartman Brothers Heating & Air Conditioning for personalized solutions.
Our goal is to help educate our customers in New Haven, Indiana and surrounding Fort Wayne area about energy and home comfort issues (specific to HVAC systems). For more information about other HVAC topics, download our free Home Comfort Guide or call us at 260-376-2961.