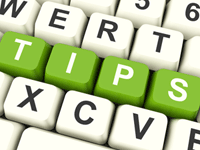 Preventive maintenance plans have numerous benefits. Foremost, you don't have to worry about scheduling annual maintenance, your heating and cooling system will operate more efficiently, and your warranty won't be voided due to lack of maintenance. You also get the peace of mind that your equipment is operating properly and safely. In addition, regular maintenance lengthens equipment life, so your small investment today will help protect your larger investment in the long run.

While it may be tempting to ignore your heating and cooling system until something goes wrong, this approach is often more expensive, not to mention extremely inconvenient if equipment fails when you need it most. Just as your vehicle needs regular service, so does your HVAC system. Your home comfort equipment has a motor that needs to be tuned up, moving parts that need to be lubricated or replaced when worn, and interior components that become inefficient when dirty. Your contractor takes care of all these components and ensures safe operation.
Hartman Brothers has three preventive maintenance plans to match any homeowner's needs. All of our plans include the following:
Annual furnace tune-up
Annual air conditioner tune-up
Discounts on repair service
10 percent savings on new equipment
Additional features of each plan include:
Basic – 30-day labor warranty, 10 percent savings on repair parts, discounted emergency service.
Preferred – 90-day labor warranty, 15 percent savings on repair parts, discounted emergency service.
Platinum – Complete labor warranty, 20 percent savings on repair parts, no charge for emergency service, all accessory items (except GAP filter).
If you would like to learn more about our preventive maintenance plans, or if you just need some expert HVAC advice, give us a call any time.
Our goal is to help educate our customers about energy and home comfort issues (specific to HVAC systems).  For more information about preventive maintenance plans and other HVAC topics, download our free Home Comfort Resource guide.
Hartman Brothers services New Haven, IN and the surrounding Fort Wayne area. Visit our website to see our special offers and get started today!