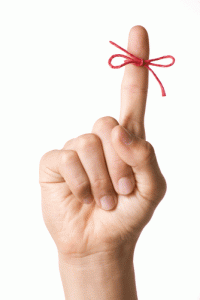 The air filter in your furnace or air conditioner performs the important task of collecting debris and grit that floats around in your air. Over time that filter becomes loaded with this gunk, and it needs to be replaced. Yet many homeowners struggle to remember to replace their filters, and their HVAC systems suffer poor efficiency as a result. Here are four tips to help you remember to change your air filter and improve the efficiency of your system.
1. Set a Reminder on Your Phone
You always carry your phone with you, so set a reminder every month to change your filter. You will receive a visual and audio alert to help you remember to perform the task.
2. Write on the Filter
Sometimes homeowners forget to change their air filters because they cannot remember when they last changed it. Write on the filter itself what day you installed it. Then, if you are not sure whether it's time for a change, you can just look right on the filter.
3. Schedule on a Day You Will Remember
Use an important date, such as your payday, as a time to change your furnace filter. Not only will you have funds to buy one if you need to, but you will also have the date on your mental radar as you have a hard time forgetting payday.
4. Pair Filter Changes with Chores You Don't Forget
Do you always forget to change the filter, but rarely forget to dust your blinds? Connect the two chores. When the blinds start to look in need of dusting, use that time to also change your air filter.
Changing your air filter is one part of HVAC maintenance you can perform on your own, but you may need the help of an HVAC professional for other tasks, or to check to see if you are using the best air filter for your Fort Wayne home. For all of your HVAC needs, contact the team at Hartman Brothers Heating & Air Conditioning.
Our goal is to help educate our customers in New Haven, Indiana and surrounding Fort Wayne area about energy and home comfort issues (specific to HVAC systems). For more information about TOPIC and other HVAC topics, download our free Home Comfort Guide or call us at 260-376-2961.
Credit/Copyright Attribution: "M.-Dykstra/Shutterstock"