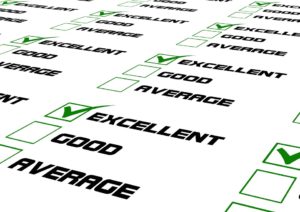 It can be difficult to choose the right HVAC company for the services you need. You may not be sure which criteria to base your decision for choosing a reputable company or even how to compare services offered. Plus, you may not know the services you actually need, whether a simple tune up, a repair, or possibly a system replacement.
Put your mind at ease and use these tips to help you hire a reputable HVAC company that provides quality work at a fair price.
Company Reputation
Who better to vouch for a company than their own customers? Check testimonials from customer service websites, such as Angie's List. You'll also need to ask prospective contractors for at least three references.
An oldie but still reliable source for checking the reputation of a company is your local Better Business Bureau. The BBB isn't so much a testimonial as it is an attestation to the way a company handles project disagreements or misunderstandings. A company's BBB rating reflects how well a company resolves such disputes.
Years in Business
It's safer to do business with a company that has been around for several years. Your HVAC system, whether an A/C or furnace, is designed to last a decade or two. Wouldn't it be nice if your HVAC contractor has already been around that long or more and strives to continue quality services well into the future in your community?
Workmanship Guarantee
If a company isn't willing to guarantee their work, why should you? Regardless of sales pitches and complicated HVAC jargon, the bottom line of a job done to your satisfaction is a company's workmanship guarantee. At Hartman Brothers Heating & Air Conditioning, our "Rare Air Guarantee" assures you uninterrupted peace of mind when it comes to HVAC performance, service, repair, and installation.
Since we opened our doors in 1963, our goal has been unwavering — to provide the best HVAC services and guarantees to our customers in Fort Wayne and all surrounding areas.
To speak with a reputable HVAC company about services, contact us at Hartman Brothers Heating & Air Conditioning today!
Our goal is to help educate our customers in New Haven, Indiana and surrounding Fort Wayne area about energy and home comfort issues (specific to HVAC systems). For more information about reputable HVAC companies and other HVAC topics, download our free Home Comfort Guide or call us at 260-376-2961.
Credit/Copyright Attribution: "geralt/pixabay"