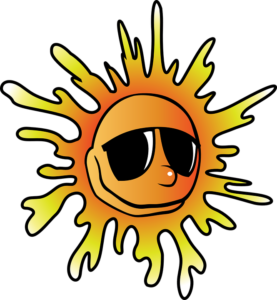 Long, sunny days in the summer increase the amount of heat gain inside your home and increase cooling costs. Solar shades offer a cost-effective and simple solution to blocking some of that sunshine that will lower indoor temperatures.
Solar Shade Materials
These shades are made from synthetic fabrics that reduce the amount of UV (ultraviolet) light that goes through them. The shades and sometimes fabric are available at local home improvement centers or online in a variety of colors to match your home's exterior.
Both woven and knitted fabrics can block up to 90 percent of the UV light passing through them. They're available as retractable motorized or hand-crank shades, window screen kits, and shade sails. You can buy the fabric off the bolt and build your own shade screen or cover.
Uses
You can use these shades to cover south and west facing windows, as patio covers, or as pull-down shades. They're used exclusively outdoors to block the hot sun before it enters your home.
Besides lowering the heat gain, solar shades offer daytime privacy indoors without blocking the view outside, although they have full visibility at night when a light is on. Homeowners who use these screens take them down in the fall to take advantage of passive solar heating through windows.
Shade screens can also help:
Reduce UV damage indoors. UV light fades and rots some fabrics and floor coverings.
Lower energy bills. If the outdoor condenser for your air conditioner sits directly in the sun, you can use the fabric to shade it. The condenser has to dissipate the heat from your home that the refrigerant collects, and it does it job faster when it's out of the sun.If you use the fabric to shelter the condenser, leave at least 3 feet of clearance on the sides of the condenser and four feet on top for adequate air circulation around it.
Solar shades can lower cooling costs, protect home furnishings, and provide privacy. To learn more about managing cooling costs, contact Hartman Brothers Heating & Air Conditioning, providing HVAC services for Fort Wayne homeowners.
Our goal is to help educate our customers in New Haven, Indiana and surrounding Fort Wayne area about energy and home comfort issues (specific to HVAC systems). For more information about solar shades and other HVAC topics, download our free Home Comfort Guide or call us at 260-376-2961.
Credit/Copyright Attribution: "OpenClipart-Vectors/pixabay"