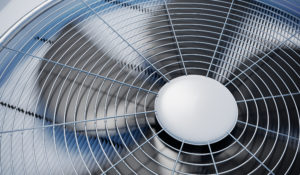 Spring here in Indiana means fresh breezes, warming temperatures, greening grass, and blooming flowers. It's also time for tackling essential maintenance tasks around your home. One that's important to get a jump on early is air conditioner maintenance, so your A/C is in prime condition when the heat and humidity arrive.
Here are some other good reasons to book your spring A/C tune up now:
Enjoy Shorter Wait Time
As the weather gets warmer, your HVAC contractor's schedule is going to quickly fill up with installations and service appointments. Booking your A/C tune up ahead of the rush means you won't have to endure a long wait for service later on, when it might affect your home comfort.
Save on Energy
The condition of your A/C directly correlates to how much energy it uses. Having your technician inspect, clean and make needed adjustments to the A/C before cooling season begins can keep it operating at maximum efficiency, so you save money on energy all summer long.
Head Off Big Repair Bills
An A/C is like most other types of mechanical equipment – small issues that aren't dealt with tend to develop into bigger problems and more costly repairs. During spring maintenance, your technician can identify such issues so you can get them fixed early on, before they escalate.
Prevent Emergency Service Calls
Taking care of minor issues also boosts your A/C's reliability when it's under a heavy summer workload. By scheduling a spring tune up, you lessen the likelihood of needing emergency service during the cooling season.
Extend Equipment Lifespan
Running your A/C when it's not clean and tuned up can shorten its lifespan. The opposite is also true -- timely preventive care can extend your equipment's service life, so you put off the cost and inconvenience of replacement.
Protect Warranty Coverage
If your A/C is covered by a warranty, a spring tune up ensures that you comply with the manufacturer's requirement for yearly professional maintenance to keep your coverage intact.
To book a spring A/C tune up for your Fort Wayne home, contact us at Hartman Brothers Heating & Air Conditioning.
Our goal is to help educate our customers in New Haven, Indiana and surrounding Fort Wayne area about energy and home comfort issues (specific to HVAC systems). For more information about other HVAC topics, download our free Home Comfort Guide or call us at 260-376-2961.