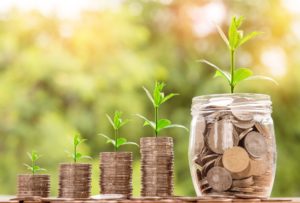 Fall and winter temperatures can end up costing you a lot in terms of your energy bills. Making a few changes toward green heating can help you cut down on your energy use and result in much lower heating bills while it's cold out. Keep the following tips in mind to save on energy and heating costs.
Get a Programmable Thermostat
Having a programmable thermostat in your Fort Wayne home is an effective way to reduce the amount of energy you use this heating season. Programmable thermostats allow you to easily adjust the temperature in your home at certain times to save on energy usage. For example, you can program your thermostat to lower a few degrees when you're gone during the day or when you're sleeping at night. Adjusting the thermostat even slightly can help you significantly reduce energy usage.
Invest in a Heat Pump
Switching from a gas furnace to a heat pump can lead to a considerable drop in the amount of energy you use. Gas furnaces rely on fossil fuels to provide you with heat, while heat pumps use heat from the air to warm up your home. Although heat pumps do use electricity in order to run, they don't require as much energy overall as gas furnaces.
Consider Going Geothermal
Geothermal heat pumps are another green heating option to help you reduce your energy usage this fall and winter. These pumps draw heat from the ground and bring it into your home to warm it up. They use electricity to do this, but at a much lower rate than traditional furnaces. Geothermal heat pumps also use an renewable source of energy rather than using nonrenewable fossil fuels. Keep in mind that your geothermal heat pump can also cool your home in summer by pulling warm air out of your home and storing it in the ground. This means you'll save on both heating and cooling costs.
For more information on green heating for your Fort Wayne home, please contact Hartman Brothers Heating & Air Conditioning.
Our goal is to help educate our customers in New Haven, Indiana and surrounding Fort Wayne area about energy and home comfort issues (specific to HVAC systems). For more information about green heating and other HVAC topics, download our free Home Comfort Guide or call us at 260-376-2961. 
Credit/Copyright Attribution: "nattanan23/Pixabay"