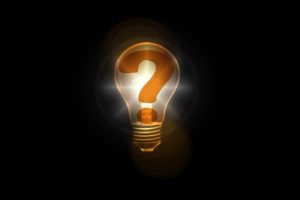 You and your family spend a lot of time in your home. Naturally, you want the air that you breathe inside your home to be of good quality.
Your home's IAQ, or Indoor Air Quality, is affected by a variety of factors, including:
How dusty your area is
The number and type of plants growing in the area
How close you are to major roadways
The humidity level both inside and outside your home
The good news is that it's not hard to improve your home's IAQ. Using a high-quality filter in your home's HVAC system and changing it regularly will make a difference. Unfortunately, filters can't catch everything, so you may find that you need to take additional steps.
UV Lights To Improve Your Home's IAQ
A second line of defense to improve the air in your home is the use of UV lights, or ultraviolet lights. These lights are typically installed inside your ductwork or near the evaporator coils of your HVAC system. Both of these locations can experience dampness which can lead to the growth of mold and mildew. In addition, mold spores and bacteria can come in your home from the outside.
Many of these contaminants are too small to be caught by your filter. This means they can circulate through your home repeatedly as your HVAC system cycles air through.
However, when you have UV lights installed, the lights shine at a wavelength that causes the bacteria, mold, and other contaminants to break down and die before they can reproduce. Within a short amount of time after having an HVAC tech install your UV lights, you'll experience a significant improvement in your indoor air quality. The more the air cycles through the ultraviolet wavelengths, the more contaminants are eliminated.
In homes where people with allergies or other breathing problems live, a UV light system can make a difference in their ability to breathe easily and enjoy spending time in their home.
For more information about using UV lights to improve the IAQ in your Fort Wayne area home, contact Hartman Brothers Heating & Air Conditioning today.
Our goal is to help educate our customers in New Haven, Indiana and surrounding Fort Wayne area about energy and home comfort issues (specific to HVAC systems). For more information about UV lights and other HVAC topics, download our free Home Comfort Guide or call us at 260-376-2961.
Credit/Copyright Attribution: "geralt/Pixabay"