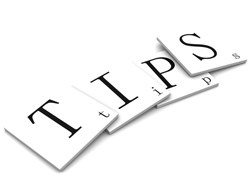 Whole-house ventilation can be an integral and productive part of your HVAC system. In addition to supplying fresh air, it improves indoor air quality.
Homeowners have several options, but regardless of the ventilation system you select, there are four factors you want to consider when shopping for a ventilation system: distribution, filtration, quietness and ease of control.
A Brief Overview of Your Ventilation Options
Exhaust systems. Most ideal for cool climates, these systems work by exhausting air out of your home using a whole-house fan. You can run into pressurization issues if you aren't careful. They work best in cool, dry climates.
Supply systems. These systems use a central fan to draw air from the outside into the home. Pressurization and filtration keep air pollutants out of the indoor air supply. They work well in mixed climates like ours, but don't control humidity.
Balanced systems. A balanced system removes as much air as it supplies, using two fans and two duct systems. They work well in our climate, though they don't control humidity levels.
Energy recovery systems. Energy recovery ventilators are the most energy-efficient option. They transfer heat from outflowing air into the inflowing air stream, to help with heating your home (and vice versa during the cooling season). Since they also transfer moisture between the two separate air flows, they help to control humidity, as well. ERVs and Heat Recovery Ventilators (HRV) are similar, though the latter doesn't transfer moisture.
Once you have selected the type of ventilation system you want, make sure you choose a system that will:
Distribute the air adequately. The system should be tested upon installation to ensure it delivers the air adequately to all rooms.
Filtration. A primary goal of whole-house ventilation is maintaining healthy indoor air quality. Fans and filters should be sized properly and should be located conveniently for east of maintenance and filtration changes.
Quietness. Look for ventilation fans with noise ratings of less than 1 sone. A high-quality, adequately sized fan should work quietly for at least 10 to 15 years.
Ease of control. Ideally your ventilation system should have a programmable control that can be manually adjusted when needed.
Contact Hartman Brothers Heating & Air Conditioning, Inc. We'll help you select the best ventilation system for your Fort Wayne area home.
Our goal is to help educate our customers in New Haven, Indiana and surrounding Fort Wayne area about energy and home comfort issues (specific to HVAC systems).  For more information about ventilation system and other HVAC topics, download our free Home Comfort Resource guide.
Image courtesy of Shutterstock