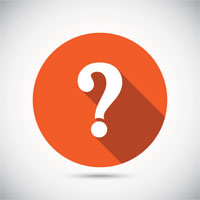 VOCs, or volatile organic compounds, are carbon-based gasses that are released from certain liquids and solids. VOCs are comprised of a variety of different chemicals that have both short- and long-term effects on your health. VOC concentrations are generally higher inside than they are outside, as a result of modern building processes that tend to make structures more airtight than they used to.
Thousands of products emit volatile organic compounds. In order to reduce VOC exposure, you have to know what around you emits these gasses. Common household items including cleaning supplies, paint, glues, permanent markers and building materials can all give off VOCs. Some other items that release VOCs are:
Paint strippers
Printers and copiers
Correction fluid
Photography solutions
These organic compounds are used widely in common household products. They are even found in many cosmetics, too. Household products, cosmetics and fuels may emit VOCs in storage. VOC levels can be much higher, as much as 1,000 times, after indoor activities such as painting.
How to Reduce Exposure
When you are using products that emit VOCs, you should increase the ventilation in that area. The label precautions on the product should be met or exceeded, and household items such as paint and solvents should not be stored without the lid tightly closed.
One of the best-known volatile organic compounds is formaldehyde, and its presence can be measured. If you find a source of formaldehyde in your home, reduce VOC exposure by eliminating the source. If you cannot remove the source, use a sealant on furniture and other exposed surfaces. Try using pest management techniques that do not involve pesticides.
More Tips:
Follow the manufacturer's directions whenever you use household products
Have adequate ventilation whenever you use these products.
Only buy household products in amounts that you will use quickly.
Avoid storing these products in your home, and throw away any products you rarely use.
Keep all products out of your pets and children's reach.
For more information on air quality and other home comfort issues in the Fort Wayne area, please contact us at Hartman Brothers Heating & Air Conditioning.
Our goal is to help educate our customers in New Haven, Indiana and surrounding Fort Wayne area about energy and home comfort issues (specific to HVAC systems). For more information about reducing VOC exposure and other HVAC topics, download our free Home Comfort Resource guide.
Credit/Copyright Attribution: "Flat-Design/Shutterstock"