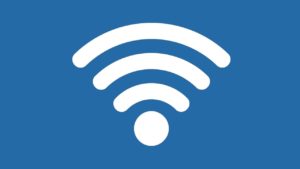 Your home's thermostat can be considered the brain of your heating and cooling system. It receives information from you and the environment and directs the performance of the HVAC unit. By upgrading to a Wi-Fi thermostat, you can gain more control of your home's climate and reap other benefits as well. Here's how these thermostats work and how they can improve your comfort.
How it Works
A Wi-Fi thermostat contain technology that allows you to connect it to your home's Wi-Fi and access the thermostat remotely from a computer, tablet, smart phone, or other internet accessible device. This is how this type of thermostat gives you options that exceed standard programmable thermostats. You don't have to be home to change the temperature setting. Many internet thermostats use sensors placed throughout the home so you can monitor the temperature throughout the house even while on vacation.
Remote Temperature Control
Standard programmable thermostats allow you to set the temperature per your usual schedule. In winter, for example, you might program it to raise the home's temperature at a set time each day so that you arrive home to warmth. This works well if your work schedule is the same every day. However, if your schedule fluctuates, a Wi-Fi thermostat is a better option for both energy savings and comfort.
You can program these thermostats but you can also remotely override the programmed settings to ensure you come home to the right temperature no matter what time it is that you arrive. Some models also offer geofencing. By synchronizing the thermostat with your smart phone, you can instruct it to kick on the furnace or air conditioner as soon as you are within a certain range of the house.
Remote connection also means increased home safety. If you are on vacation and see that outside temperatures have fallen below freezing in your hometown, you can make your home warmer and prevent frozen pipes and other issues.
For more about installing a Wi-Fi thermostat in your Fort Wayne area home, please contact us at Hartman Brothers Heating & Air Conditioning.
Our goal is to help educate our customers in New Haven, Indiana and surrounding Fort Wayne area about energy and home comfort issues (specific to HVAC systems). For more information about wi-fi thermostat and other HVAC topics, download our free Home Comfort Guide or call us at 260-376-2961.
Credit/Copyright Attribution: "tejasp/Pixabay"