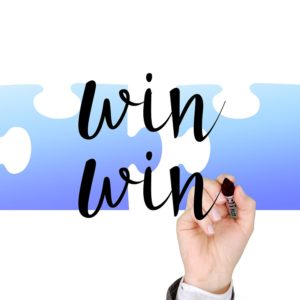 Not all of the rooms in your Fort Wayne home are created equal — at least, not when it comes to heating and cooling demand. Your bedrooms need more attention during the night, for example, while you may have a guest room that's only in use once in a while, and a home office that needs heating and cooling during daylight hours. With a traditional central HVAC system, you can heat or cool your entire house or none of it. A home zoning system, by contrast, offers more flexibility on how to manage your home.
Home zoning uses a series of dampers inside the ductwork of your HVAC system. These dampers moderate the amount of air that's directed to rooms in your house, which are grouped together into "zones." For example, all your bedrooms might form one zone, while living rooms and bathrooms are another, and the kitchen and dining room could form a third. This allows you to heat and cool only the areas you're using at that time, rather than the entire house at once. This can significantly reduce your heating and cooling bills.
A common energy-saving myth states that you can do this by simply closing the vents in the various rooms of your home. For most homes, this actually increases the amount of energy used. That's because return vents generally can't be closed, and so while no conditioned air is delivered to the closed-off rooms, unconditioned air from the closed-off rooms is still being drawn into the central air system to be heated or cooled.
A home zoning system can be combined with a programmable or smart thermostat to automate temperature changes in your home, and with a variable-speed fan motor to further control the amount of air which is delivered to your living areas.
If you're curious about how a home zoning system can improve your Fort Wayne home, give Hartman Brothers Heating & Air Conditioning a call! We're happy to help you find HVAC solutions that work for you.
Our goal is to help educate our customers in New Haven, Indiana and surrounding Fort Wayne area about energy and home comfort issues (specific to HVAC systems). For more information about zoning systems and other HVAC topics, download our free Home Comfort Guide or call us at 260-376-2961.
Credit/Copyright Attribution: "geralt/Pixabay"