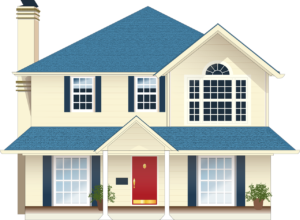 If it seems impossible to enjoy a consistently comfortable temperature from room to room, your home's single-zone HVAC system may be to blame. When there's just one thermostat controlling heating and cooling throughout a home, temperature variations and hot or cold spots aren't uncommon. Installing a zoning system can put an end to these issues and let you enjoy a whole new level of comfort.
The Basics of Zoning Systems
Zoning divides a home up into two or more separate heating and cooling areas. To create these zones, an HVAC contractor installs motorized dampers in the duct system, and independent programmable thermostats for each area. To streamline programming for all the zones, each thermostat is wired to one centrally-placed control panel. This allows you to conveniently program in individual comfort settings for each zone from one location.
Your HVAC pro can advise you on how many zones and thermostats your home needs based on its square footage, number of stories and other characteristics.
Zoned Heating and Cooling Boosts Comfort and More
If you're used to rooms that are either too hot or too cold, you'll appreciate the precise comfort control you'll gain with zoning. You can set different temperatures for individual zones based on when and how often the rooms are occupied, and the comfort preferences of your family members. In addition to improving comfort in each room of your home, HVAC zoning offers some other benefits as well:
Greater energy efficiency. You can program your zoned system to curb energy wasted heating or cooling seldom-used rooms. By programming temperature setbacks for periods when you're normally away from home or sleeping, you can increase your savings by up to 30 percent.
Improved reliability and longevity. Running a zoned HVAC puts less strain on the components of your furnace, heat pump or air conditioner because they don't have to run at full capacity during every cycle. With less wear, you can expect these components to need fewer repairs and last longer.
To learn whether a zoning system can increase comfort in your Fort Wayne home, contact Hartman Brothers Heating & Air Conditioning.
Our goal is to help educate our customers in New Haven, Indiana and surrounding Fort Wayne area about energy and home comfort issues (specific to HVAC systems). For more information about zoning systems and other HVAC topics, download our free Home Comfort Guide or call us at 260-376-2961.
Credit/Copyright Attribution: "plumeploume/Pixabay"