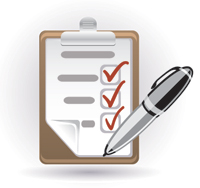 Air conditioner troubleshooting comes in two flavors: The easy stuff you can do yourself and the technical problems should be left to an experienced HVAC professional. The DIY version mainly involves ruling out the obvious things that might result in a wasted service call. You may encounter a simple fault you can fix yourself. But if not, you'll end up scheduling a service call to repair the problem. Still, because you've at least ruled out the obvious potential problem yourself, after air conditioner troubleshooting, you'll have more confidence in what the technician recommends.
Here are the basics of air conditioner troubleshooting 101:
Make sure the thermostat setting is lower than the room temperature. It's a no-brainer, but all of us are capable of overlooking the simple things now and then, so check it out to make sure.
Go to the indoor air handler located in a closet or the attic and listen for the sound of the blower fan running. If you don't hear it, step outside to the condenser unit and listen for the fan. If neither unit is running, check the circuit breakers and reset any that have tripped. Check again for fan operation. If the unit runs, let your HVAC contractor know you've got an overload problem.
Check the condensate drip pan under the air handler. If it's full of water, a drain line is clogged. Many A/C units incorporate emergency float switches to interrupt power if the pan fills in order to prevent damaging overflow. You'll need to call an HVAC technician for this one.
Examine the copper refrigerant coil tubing where it enters the air handler for ice accumulation. Leave the A/C off for several hours to melt the ice, then try to restart it. If it runs, examine the coil tubing after a few minutes. If frost is beginning to form again, you probably have a low refrigerant charge and need a service call to find out why.
Serving homeowners in the Fort Wayne area since 1963, the professionals at Hartman Brothers Heating & Air Conditioning can be called for skilled air conditioner troubleshooting, service and maintenance.
Our goal is to help educate our customers in New Haven, Indiana and surrounding Fort Wayne area about energy and home comfort issues (specific to HVAC systems).  For more information about air conditioner troubleshooting and other HVAC topics, download our free Home Comfort Resource guide.
Image courtesy of Shutterstock