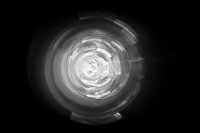 Have you noticed an excessive amount of dust near the registers for your ductwork? A small amount is normal, but when a significant amount becomes noticeable, a professional duct cleaning may be necessary. Dust and pollen circulating through the duct system can trigger symptoms in allergy sufferers in your household, as well as individuals who suffer from respiratory ailments. If you can't remember the last time your air ducts were cleaned, you may want to consider an inspection. 
As a homeowner, you can do a partial inspection before calling a professional. You will need a screwdriver and flashlight. Remove the cover from one or more registers and look for excessive amounts of dust and dirt. Inspect for mold or any signs of an insect or vermin infestation. Any of these signs signal the need for a qualified technician to do a complete inspection and cleaning.
Benefits of a professional ductwork inspection and cleaning
Improved indoor air quality – The air quality slowly declines as more dirt and pollutants begin circulating through your heating and cooling system. The improvement should be noticeable almost immediately after cleaning the ductwork and HVAC components.
Less strain on the heating and cooling system – The HVAC equipment should run smoother with the blockages removed from the ductwork and other areas affecting airflow. This can increase the service life of the equipment.
Increased energy efficiency – When you keep the air ducts clean, the HVAC system operates properly and maintains its intended energy efficiency. The result is reasonable monthly utility expenses.
Leaks in the ductwork are repaired – During the cleaning process, any air leaks found in the air ducts can be sealed to prevent polluted outside air from entering your indoor air circulation.
After cleaning the ductwork, install a new high-quality air filter in your furnace, A/C or heat pump, even if this is earlier than the scheduled time. The old filter likely will be clogged with dust and debris related to the dirty ductwork.
Please contact us at Hartman Brothers Heating and Air Conditioning with any concerns about keeping your air ducts clean or other home comfort issues. We have been proudly serving the Fort Wayne area since 1963.
Our goal is to help educate our customers in New Haven, Indiana and surrounding Fort Wayne area about energy and home comfort issues (specific to HVAC systems). For more information about air ducts and other HVAC topics, download our free Home Comfort Resource guide.
Credit/Copyright Attribution: "Csehak-Szabolcs/Shutterstock"