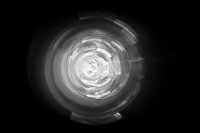 Have you noticed an excessive amount of dust near the registers for your ductwork? A small amount is normal, but when a significant amount becomes noticeable, a professional 
duct cleaning may be necessary.
Dust and pollen circulating through the duct system can trigger symptoms in allergy sufferers in your household, as well as individuals who suffer from respiratory ailments. If you can't remember the last time your air ducts were cleaned, you may want to
consider an inspection
. 
New Haven , Fort Wayne , indiana , duct cleaning , ductwork inspection , air ducts