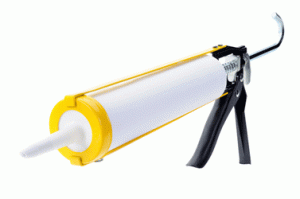 A central strategy in home weatherization is air sealing. A home that is airtight and properly insulated will use energy efficiently and effectively to provide comfortable heating and cooling. Your HVAC system won't be forced to work harder than necessary if warm air isn't escaping in the winter and infiltrating inside during the summer.
Before you can start sealing air leaks, though, you need to know where they are. You can employ do-it-yourself methods, or else talk to a trusted HVAC contractor about performing an energy assessment or audit of your home.
If you want to do it yourself, start by inspecting the outside perimeter of your home, looking for places where air might be leaking. Obvious spots might include window frames, places where utility conduits, plumbing or vents enter the home, or places where building materials intersect, such as the walls and foundation. Inside the house, an effective strategy involves lighting a stick of incense and walking alone the interior side of outside walls. Move the incense stick past places where air leaks are likely, such as window frames and doors. When you see the smoke moving, you've probably found an air leak.
For a truly comprehensive investigation of energy waste in your home, you can't beat an energy audit. Using high-tech scanning and other diagnostic equipment, the energy auditor will determine how airtight your home is (or isn't), and identify places where air is leaking and insulation is lacking. He or she will then compile a report that lists actions you can take to improve energy efficiency. Often, the contractor will offer to seal air leaks, upgrade insulation, and take other actions listed in the report.
If you're sealing air leaks yourself, caulk, weatherstripping or spray foam, depending on the type, location and size of the leak, should do the trick. Carefully follow instructions on the material's packaging, and start where it won't be so obvious if you make some beginner's mistakes.
To discuss how to improve energy efficiency in your Fort Wayne area home, please contact us at Hartman Brothers Heating & Air Conditioning.
Our goal is to help educate our customers in New Haven, Indiana and surrounding Fort Wayne area about energy and home comfort issues (specific to HVAC systems). For more information about other HVAC topics, download our free Home Comfort Guide or call us at 260-376-2961.
Credit/Copyright Attribution: "Norman Pogson/Shutterstock"