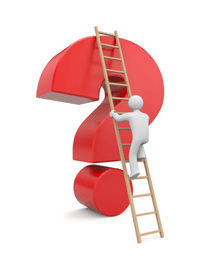 Was your boiler beginning to malfunction at the end of the heating season last year? Perhaps you are starting to have issues with it now and would like to solve the problem before winter really sets in here in Fort Wayne. Troubleshoot the issue before the cold weather clamps down to be sure that your family stays warm all winter long.
Common Boiler Problems
It produces no heat. There are several potential reasons why the unit may not be producing heat. It may have no power, the water level may be too low, the pilot light or electric start may be out, or the thermostat may be malfunctioning.
It has poor heating performance. If this was a gradual change, it may be due to mineral deposits that have built up in the heat exchanger. If it was a sudden change, it may be due to an improper water level.
Too much water and not enough air in the expansion tank. The expansion tank must have the proper amount of air and maintain the right pressure. If it doesn't, you may experience problems.
There is water leakage. Water leaking could be from a faulty pump, a faulty pressure relief valve or a pipe connection that is leaking.
Not all of the radiators heat. This is often caused by trapped air either in the line or in the cooler radiator. Sometimes it can also be caused by a faulty zone valve or circulator. If it's caused by trapped air, bleeding the air may solve the problem.
Noisy pipes. Noisy pipes can be troubling but they do not always mean that there's a major problem. Sometimes noisy pipes are caused by water being trapped in the return lines. Another cause of noisy pipes is a faulty circulator. If the cause of the noise cannot be easily determined, contact a professional to help.
For more information about the boiler in your home, or any other home comfort topic, contact our professionals at Hartman Brothers Heating & Air Conditioning Inc.. We have been serving the Fort Wayne area since 1963.
Our goal is to help educate our customers in New Haven, Indiana and surrounding Fort Wayne area about energy and home comfort issues (specific to HVAC systems). For more information about boilers and other HVAC topics, download our free Home Comfort Resource guide.
Credit/Copyright Attribution: "palto/Shutterstock"