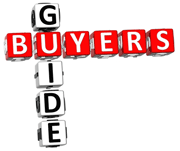 If you're buying a heat pump, you no doubt want to be armed with the right questions to make an informed decision. In Indiana, we have cold winters and hot summers, so you're going to want a system that performs well throughout the year.
Key factors to consider when buying a heat pump include:
Space: This can be a significant factor when comparing air-source and ground-source heat pumps. Ground source systems require enough land to install, while air-source systems are a better option when exterior space is restricted. The air-source heat pump is the most common variety, the one whose outside condenser/compressor often is confused with the same component of an air conditioner.
Energy efficiency: The operating cost of your heat pump primarily depends on its efficiency. The U.S. Department of Energy requires that heat pumps carry both Seasonal Energy Efficiency Rating (SEER) and Heating Seasonal Performance Factor (HSPF) ratings, which measure cooling and heating efficiency respectively. For SEER, you should be looking for a rating between 14 an 18, and in the case of HSPF, you'll find the most efficient pumps carrying a rating of 8 to 10.
Size: Your heat pump should be sized to heat and cool your home adequately. Don't go the route of getting an oversized unit for your property, as it ultimately will be less efficient. An HVAC contractor will be able to measure your home's heating and cooling loads and then size your new heat pump accordingly.
Noise: If fan noise bothers you, you'll want to check that the heat pump has been designed to operate as quietly as possible. A variable speed motor in the air handler is one way of reducing the noise while greatly increasing energy efficiency and performance.
Durability: Any equipment you place outside needs to be able to withstand the elements, especially rain and snow.
Installation and maintenance: Consult with the HVAC contractor performing your installation about which brands are the easiest to obtain repair parts for. It pays to be able to get a speedy repair when you need it.
At Hartman Brothers Heating & Air Conditioning, we are reliable HVAC experts serving the Fort Wayne area. Please contact us for advice on buying a heat pump that is best suited to your needs.
Our goal is to help educate our customers in New Haven, Indiana and surrounding Fort Wayne area about energy and home comfort issues (specific to HVAC systems).  For more information about buying a heat pump and other HVAC topics, download our free Home Comfort Resource guide.
Image courtesy of Shutterstock