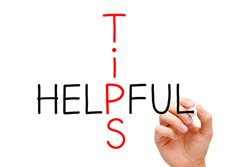 During our hot Indiana summers, your air conditioner works overtime to keep you home cool and comfortable. But all that work comes with a price – high energy bills and a significant wear and tear on A/C components such as the compressor. Give your air conditioner a break this summer by following these cooling tips.
Natural ventilation. Take advantage of any cool breezes by opening your windows. If you leave windows open on opposite sides of your home, the air is forced in on the windward side and, through a vacuum effect, is drawn out on the leeward side. Similar air movement can be encouraged with lower-level and upper-story windows. When outside temperatures get hot and the air gets muggy, of course, you'll want to close the windows. Make sure your A/C is off when the windows are open.
Fans. These are ideal for supplementing the cooling of your air conditioner. Use table fans, floor fans, ceiling fans, or fans mounted to walls. You can raise your air conditioner thermostat setting by about four degrees if you use the system in conjunction with a ceiling fan.
Adjustments. Instead of just adjusting your thermostat at one setting and leaving it there for the entire summer, take note of your daily activities and adjust settings accordingly. For example, if you're going out for any length of time, raise the temperature of your air conditioner. If you have a room that is hardly ever used, shut off the register for that area. A programmable thermostat can make this cooling tip a lot simpler to execute.
Maintenance. Inspect your A/C air filter every month, and replace it when it looks dirty. Scheduled maintenance and servicing by a professional is extremely important. Your technician will clean parts and components, and check and adjust refrigerant and airflow levels. Checking air ducts is also part of servicing. Regular maintenance will keep your A/C running at optimum efficiency and lessen the load on the compressor.
Please contact us at Hartman Brothers Heating & Air Conditioning if you would like to learn more cooling tips or want to schedule an air conditioner maintenance visit. We've been proudly serving the Fort Wayne area since 1963.
Our goal is to help educate our customers in New Haven, Indiana and surrounding Fort Wayne area about energy and home comfort issues (specific to HVAC systems).  For more information about cooling tips and other HVAC topics, download our free Home Comfort Resource guide.
Image courtesy of Shutterstock