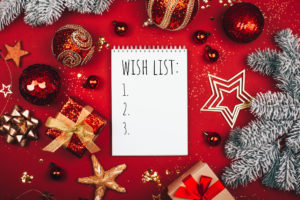 Every year, Santa brings gifts to the good little boys and girls around the world, but what about the homeowners who deserve a new HVAC system for the holiday? If you've been looking for a reason to upgrade your system before the new year arrives, we're here to help you recognize a few signs that it might be time.
Your System Is More Than a Decade Old
HVAC systems are resilient and will last several years, but there will come a point when replacement becomes a must. As a general rule, if your home's air conditioner is more than 10 years old or its furnace is more than 15 years old, you should definitely start considering the installation of a new unit.
Repair Costs Make Replacement a Necessity
As your HVAC system ages and is repeatedly put to use, you'll most likely find yourself in a position where repairs are necessary. Sometimes, the repair costs can make a full replacement more practical. Every homeowner can make their own decision as to how much is too much, but if an HVAC technician informs you that the cost will be more than half the price of a new system, it's probably time to purchase a replacement.
Energy Bills Are Taking a Hit
When your HVAC system isn't operating properly, it can cause your energy bills to go up because the equipment is no longer as energy-efficient. Not only will replacing your system help fix this problem, newer units are more advanced and use less energy to operate, which will save you money each month.
You're Noticing Weird Noises or Smells
Hearing weird noises and smelling weird odors will quickly clue you in to the fact that your system isn't working the way it should. Call a qualified technician to get the equipment checked out, and then determine whether a replacement is needed.
If you'd like more expert tips on when your HVAC system might need an upgrade or about any other home-comfort issue, contact the professionals at Hartman Brothers Heating & Air Conditioning. We've been servicing the needs of New Haven and the surrounding area since 1963.