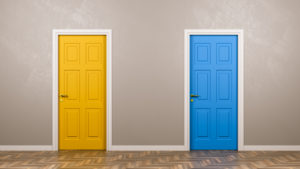 If you're exploring home heating options, you'll probably encounter furnace and boiler choices somewhere along the way. While both provide central home heat, the ways they work are vastly different.
The Basics of Heating Options
At their most basic, a furnace blows hot air into your home through a network of ductwork, while a boiler sends hot water through a network of pipes that radiate their heat into the rooms. Although it takes longer to warm a home using radiant heating compared to a forced-air furnace, the heat has a chance to penetrate everything in the home, including the furniture, floors, walls and ceiling.
A furnace turns on and off frequently and when it turns off, everything begins to cool. It takes much longer for a furnace to thoroughly warm the physical objects in the home, unlike the radiant heating system.
Which is Better?
Homeowners who have existing ductwork used by air conditioners tend to choose forced-air furnaces because they're easier to install and cost less initially. Since furnaces don't use any water, there is no risk of frozen pipes. The disadvantages of furnaces are that they require more maintenance, break down more often and don't last as long. They also circulate dust and airborne allergens and make noise when they run.
Radiant heating options are most attractive during a home remodel or the initial construction phase, although a boiler can be installed as a retrofit in an existing home. Their advantages are many:
They heat evenly.
You can control the heat in each room on an individual basis.
They're generally more energy efficient and durable than a forced-air system.
They require less maintenance and fewer repairs.
They do have downsides like:
Slow to heat the home to comfortable temperatures and slow to cool during warm weather.
Each room needs pipes or tubing and control valves.
They can be noisy if there is air in the pipes.
Each of these heating options has its benefits. If you'd like to explore more about each, contact Hartman Brothers Heating & Air Conditioning, providing HVAC services for Fort Wayne area homeowners.
Our goal is to help educate our customers in New Haven, Indiana and surrounding Fort Wayne area about energy and home comfort issues (specific to HVAC systems). For more information about other HVAC topics, download our free Home Comfort Guide or call us at 260-376-2961.