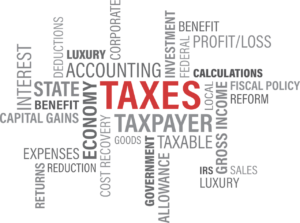 The federal government is offering attractive tax credits for home improvements that contribute to energy savings through the end of 2016. If you've considered investing in your home to increase its comfort and value, this fall could be an opportune time to make qualifying upgrades.
Eligible products include:
Biomass stoves
Furnaces and boilers
Air source heat pumps
Central Air conditioners
Insulation
Windows, doors and skylights
Roofs
Water heaters
Each of these products must meet the Energy Star guidelines and be purchased by December 31, 2016. The credits only apply to existing, primary homes. Second homes, rentals and new homes do not qualify for this particular program. You can claim 10 percent of the cost of any of the above for a tax credit whose cap is $500. Purchases of any of these products made in 2015 also qualify.
Larger Credits Still Available
If you've been considering a geothermal heat pump (GHP) or a solar system for your home, the tax credits are more generous and don't expire until December 31, 2021, although the 30 percent you can claim in 2016 diminishes to 22 percent over the next five years.
Solar and geothermal systems have no cap on the credit. Both geothermal heat pumps and solar systems must meet the criteria set out by the U.S. Department of Energy (DOE) for efficiency to qualify.
Unlike the other credits, you can use solar and GHPs on existing homes, as well as new construction and vacation homes. Rental property does not qualify, however. Nearly all aspects of the GHP installation are covered under the tax credit program, with the exception of the ductwork. The GHP credit also covers a desuperheater, which is a device that sends waste heat to the water heater, for fast, efficient heating.
These tax credits cover the appliances in your home that use the most energy, as well as its components that contribute a good deal to its efficiency. If you'd like more information about using these credits and other state and local incentives, contact Hartman Brothers Heating & Air Conditioning, providing trusted HVAC services for Fort Wayne homeowners.
Our goal is to help educate our customers in New Haven, Indiana and surrounding Fort Wayne area about energy and home comfort issues (specific to HVAC systems). For more information about tax credits and other HVAC topics, download our free Home Comfort Guide or call us at 260-376-2961.
Credit/Copyright Attribution: "maialisa/Pixabay"