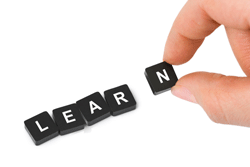 When you're in the market for a new HVAC system, look for one that has an electronically commutated motor (ECM) outfitted for variable speeds as part of the furnace or air conditioner. These motors offer significant advantages over permanent split capacitor (PSC) motors because they use less electricity, run more quietly and adapt their speeds to conditions in your home. Also known as a variable-speed blower motor, an ECM with a motor controller can operate at whatever speed is needed to meet the conditioning needs of your home and the specific airflow and filtering factors in your HVAC system. For example, if your air filter is dirty, a variable-speed ECM will ramp up its speed to compensate for the restricted airflow.
Because of their variable-speed operation, these motors tend to run at a lower speed but more continuously. This provides superior air filtration, since your home's air is circulating through the filter more frequently. As a result, an ECM will filter out more airborne particulates, such as dust, pollen, pet dander and even mold spores and viruses. For the same reason, humidity control is better with an electronically commutated motor, especially during the summer when a regular A/C or heat pump may have difficulty removing moisture from your indoor air.
Nearly continuous operation also better distributes the conditioned air throughout your home. In the winter, the system will prevent warm air from collecting near your ceilings, bringing it down into areas where people can appreciate it (and your thermostat can adjust your HVAC operation accordingly). In the summer, the continuously running air conditioner will remove more humidity from your air, helping you feel more comfortable. During both the heating and cooling season, you may be able to lower the thermostat or raise it, depending on the season, for even more energy savings.
If you would like to learn more about an electronically commutated motor, please contact Hartman Brothers Heating & Air Conditioning. We've provided quality HVAC services for the Fort Wayne area since 1963 and are happy to help you find energy-efficient solutions for your home's heating and cooling needs.
Our goal is to help educate our customers in New Haven, Indiana and surrounding Fort Wayne area about energy and home comfort issues (specific to HVAC systems).  For more information about electronically commutated motors and other HVAC topics, download our free Home Comfort Resource guide.
Image courtesy of Shutterstock