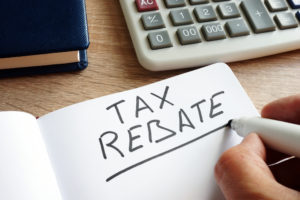 It's not rocket science: Upgrading home energy efficiency reduces electricity and natural gas consumption and lowers monthly utility bills. Of course, an initial investment in purchasing and installing appropriate energy-saving upgrades comes first. Fortunately, rebate programs are available to make that up-front cost more affordable.
While almost all federal government energy-efficiency rebate programs expired last year, rebates that defray those initial expenses are still available from local gas and electric utilities in cooperation with qualified professional contractors. Check out what's available in our New Haven area:
Indiana Michigan Power
Install a standard efficiency (SEER 15) central air conditioner and receive a $300 rebate. Rebates for high-efficiency units up to SEER 18 increase up to $600.
Ductless heat pumps efficiently handle both heating and cooling functions in a home. Rebates begin at $50 for a 1-ton, SEER 17 unit and range up to $450 for a SEER 23 unit.
Add a smart Wi-Fi thermostat and stay connected to your HVAC system and home environment no matter where you are. The available rebate for a home with both electric heat and central air is 50% of the purchase price — up to $100.
Heat pump water heaters bring the efficiency of a heat pump to provide low-cost hot water in your home while consuming only one-third the energy as a standard water heater. Install one and get a $350 rebate.
NIPSCO Natural Gas
Installing a natural gas furnace with at least a 95% AFUE efficiency rating qualifies for a $200 rebate. If the unit includes an electronically commutated blower motor, the rebate increases to $250.
Get $250 back for installing a central air conditioner with a SEER rating of at least 15.
A $65 rebate comes with adding a Wi-Fi-connected thermostat to control your home's central heating and cooling system more efficiently and effectively.
HVAC tuneups by a qualified, approved local contractor ensure your existing systems are performing at maximum efficiency. You can get $60 back for a central A/C and $70 for a gas boiler.
For more info about available energy-efficiency rebates here in New Haven, contact Hartman Brothers.