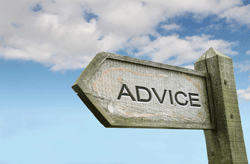 Learning that your furnace has a cracked heat exchanger is one of the most disconcerting events that can happen to a homeowner. If your furnace has been red-tagged (intentionally disabled) because of this, there are a few facts you need to know.
Fact #1: A cracked heat exchanger is serious business.
In case you're not aware, your furnace's heat exchanger is a metal piece that transfers heat from the burner flames to the air before it gets circulated in your home. The intense and constant exposure to heat, or other factors such as rusting, can damage the heat exchanger after extended use, resulting in fractures and/or holes. If an HVAC technician or utility representative detects this condition, he likely will red-tag the furnace, indicating that the unit should not be operated until it's fixed or replaced.
Fact #2: A red-tagged furnace can be a health hazard.
Once fractures and holes develop, potentially harmful combustion fumes, including carbon monoxide, can join the air stream leaving the furnace. This can present a potentially deadly situation.
Fact #3: An expert can assess the severity of the issue.
The heat exchange issue likely will be diagnosed by an HVAC technician examining your furnace for operational issues related to the cracked part. You'll probably be presented with two possible courses of action – replacing your furnace if it's old and balky, or replacing the heat exchanger if your furnace is relatively new and still under warranty. Of course, the second possibility is much less common, since older furnaces are much more likely to develop heat exchanger cracks. There is a silver lining to furnace replacement, however, in that your upgrade will provide much better home comfort and lower energy bills.
For more expert advice in the event that your furnace has been red-tagged, or for questions relating to home comfort, please contact us at Hartman Brothers Heating & Air Conditioning, Inc. We have been serving the HVAC needs of Fort Wayne and the surrounding area since 1963.
Our goal is to help educate our customers in New Haven, Indiana and surrounding Fort Wayne area about energy and home comfort issues (specific to HVAC systems).  For more information about red-tagged furnaces and other HVAC topics, download our free Home Comfort Resource guide.
Image courtesy of Shutterstock