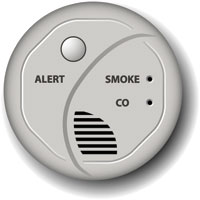 Carbon monoxide (CO) is a real threat lurking in your Fort Wayne area home. This colorless, odorless gas is hazardous and potentially lethal to humans and animals. It can be emitted from any combustion appliance in your home, including gas-powered water heaters and furnaces, if they're malfunctioning or not venting properly. It is very important to identify CO leaks quickly and address the situation immediately before it endangers your family.
Carbon monoxide detectors
are the best way to protect your family from this invisible danger.
New Haven , Fort Wayne , indiana , furnace , Carbon Monoxide , carbon monoxide leak , Carbon monoxide detectors , CO detector , gas water heater