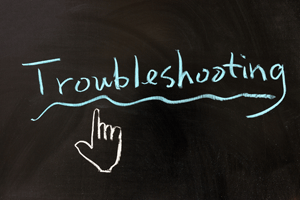 Because the winters in Indiana can be brutal, when your furnace has quit working, you want it up and running again as soon as possible. Therefore, before calling a service technician, you may want to try to troubleshoot the problem yourself. This is especially wise since the majority of heating system failures occur due to thermostat malfunctions, blown fuses or tripped circuit breakers.
Check your furnace's main and secondary electrical panels.
If you find that the circuit has tripped, just reset the circuit breaker.
If your fuse has blown, replace it.
If the circuit or fuse blows again, you may have a short in your electrical system.
The issue might be your air thermostat, air filter or heating vents.
First, make sure that your thermostat is set to "heat" and working properly.
Check your furnace filter; if it's dirty, you need to replace it.
Check your heat vents to ensure that they're open.
If you have an older furnace, your pilot light may be out. If the pilot light will not remain lit, turn off your furnace's power and gas supply, and try the tips below.
Take a fine wire and poke it into the orifice where the pilot flame burns to knock out debris blocking the gas flow.
Your pilot light may have an adjustment screw. Generally all you have to do is slowly turn this screw to reach a constant 1½- to 2-inch blue flame.
Make sure that the power switch for the furnace is on.
If your furnace has quit, you can try these repairs in an emergency. By doing so, you may save money and get your home warm in no time.
If none of these tips solves your problem, please contact us at Hartman Brothers Heating & Air Conditioning. We are a family-owned business that has been serving the Fort Wayne area since 1963. We are available to help solve your heating and cooling problems 24 hours a day, every day of the week.
Our goal is to help educate our customers in New Haven, Indiana and surrounding Fort Wayne area about energy and home comfort issues (specific to HVAC systems).  For more information about furnace troubleshooting and other HVAC topics, download our free Home Comfort Resource guide.
Image courtesy of Shutterstock