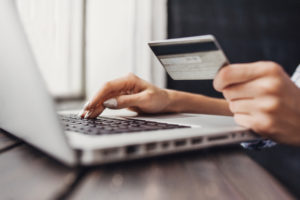 E-commerce has grown significantly over the last few years. Almost anything you want, you can now buy online - including your HVAC system. Is it wise to make a major purchase like that through a website, though? Here's a guide to buying an HVAC system online, and what to be careful of.
Sizing Your HVAC System
There are a few factors that can make Internet HVAC shopping difficult. First, there's the issue of size. If the system is too small, it will take longer to heat or cool your home, wasting energy and wearing out quickly. If it's too big, it will cycle on and off rapidly, which also wastes energy, and causes disparate temperatures throughout the house.
How do you know the HVAC system you're purchasing online is the correct size for your house? Normally, your HVAC contractor calculates it for you. If you're buying online instead, you may have to perform the calculations yourself - or hire an HVAC technician specifically to determine what size system you need.
HVAC Installation
Another issue when buying an HVAC system online is installation. Most online purchases don't come with an HVAC contractor to make sure the unit is put in correctly. Not only that, but many HVAC technicians and most manufacturers don't like working with online purchases. If you try to install the system yourself, or get anyone other than a trained HVAC professional to do it, it can void the warranty.
Keep in mind, none of this means that online HVAC shopping is automatically a bad idea. It just means you should be careful. It can be great for comparison shopping: finding the model that best fits your needs and can save you the most money and energy. However, if you're actually purchasing the system online, make sure you have a NATE certified HVAC contractor on hand as well, who can determinte the correct size unit for your home and install it properly once it arrives.
To learn about other considerations when buying an HVAC system online, contact us at Hartman Brothers today. New Haven's home comfort needs are our top priority.